GitHub PRs on MacOS Menu Bar
I usually push a lot of PRs in form of stacked PRs to GitHub. It's quite annoying to go through each PR to see the check status. So I created this plugin to show my PRs on the menu bar. — Now, everything is just a click away!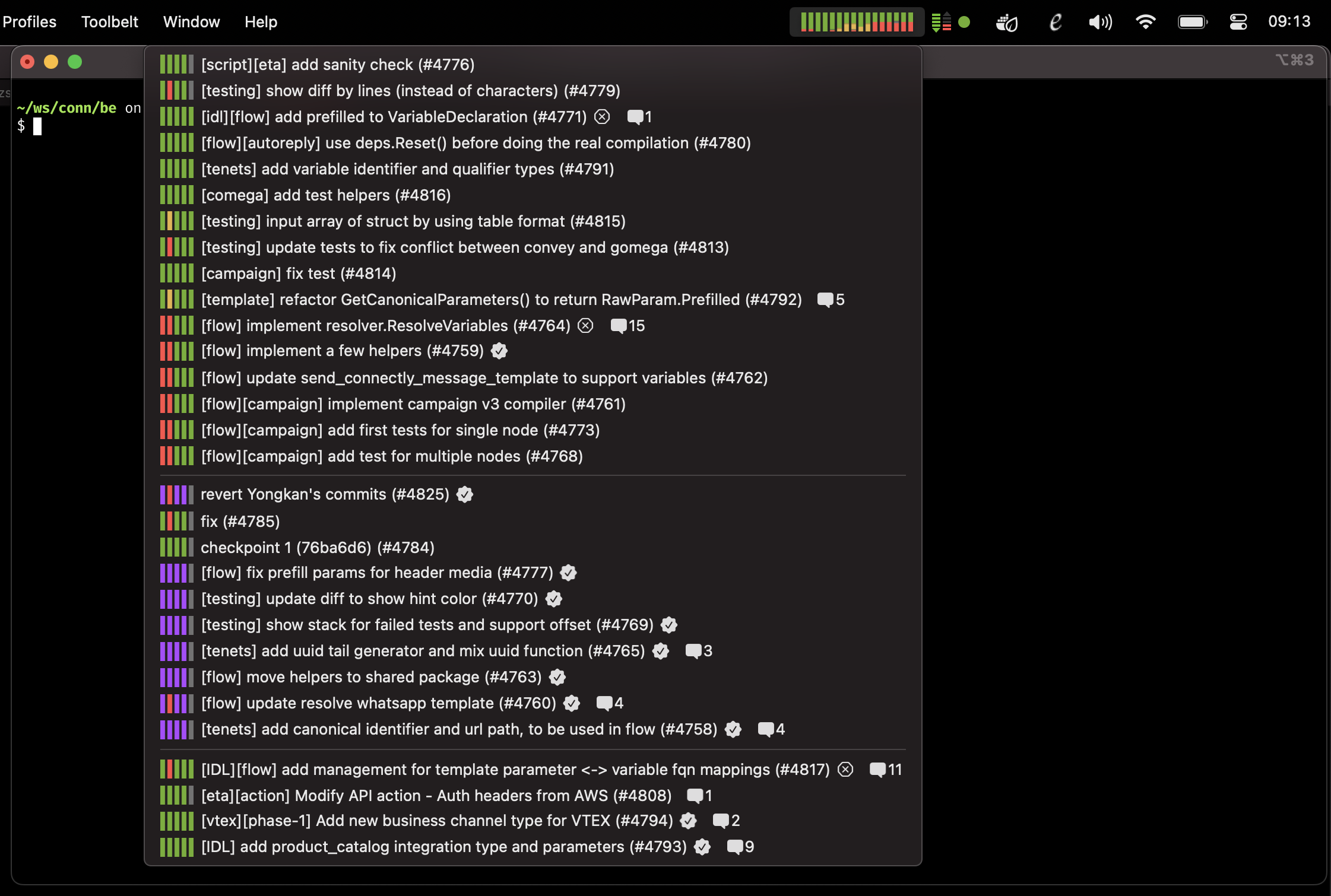 Features
1. Top PRs section
List of your chosen PRs, sorted by your order.
You can customize the list of PRs in this section by updating the file github.swiftbar/__/.prs.txt. It contains a list of PRs that you want to show in this section. The app will try extracting PR numbers from the file, ignoring text. You can create a command to update the file automatically when you push a stacked PRs.
If you do not have any PRs in the list, it will fallback to display your most recent PRs, sorted by updated time (last 3 days for open PRs, and last 1 day for merged PRs).
2. My recent PRs section
List of your recent PRs, sorted by number.
Last 7 days, include both open and merged PRs.
3. Other PRs section
List of PRs from other people, sorted by number.
Last 7 days for all PRs with comments.
Last 3 days for all PRs without comments. If you want to keep a PR that you find interesting up to 7 days, just add a comment to it.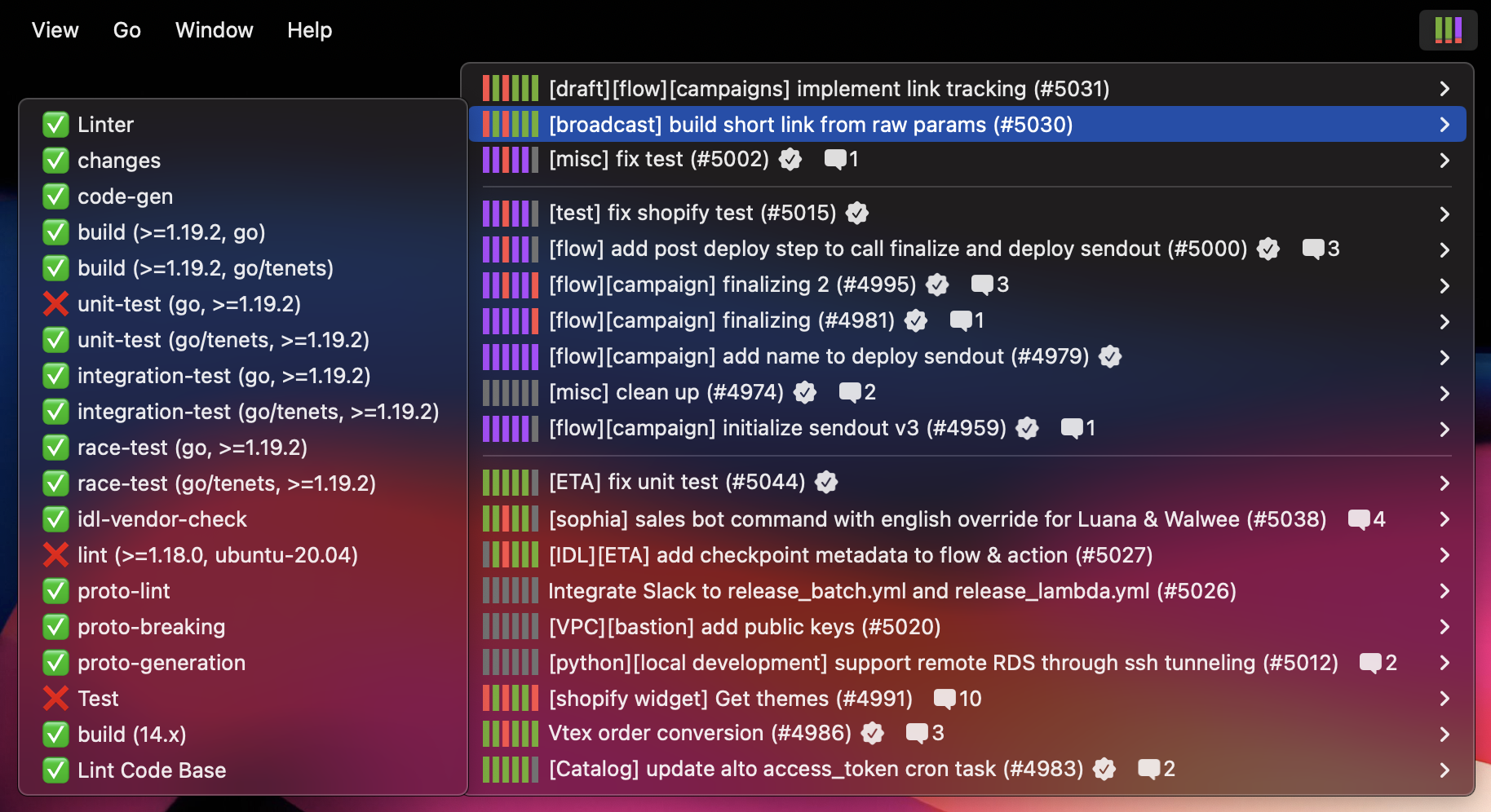 4. Actions
Click a PR to open.
Click a check status to open.
Thanks to SwiftBar for all the hard works!
Author
I'm Oliver Nguyen. A software maker working mostly in Go and JavaScript. I enjoy learning and seeing a better version of myself each day. Occasionally spin off new open source projects. Share knowledge and thoughts during my journey. Connect with me on , , , and .